Support PLUS and help make a difference to the lives of local children with disabilities and additional support needs.
There are lots of ways to support PLUS:
Donate
A financial donation
Items for an appeal – for example just now we are upgrading our outside space
Click here for more information.
Time – to help with projects we are doing at PLUS – outside, inside or behind the scenes
Skills – Do you have IT skills? Marketing? Fundraising?
Click here for more information.
Can you host a fundraiser event for PLUS?
As an individual – an event or for your birthday
As a group – Scouts, Boys Brigade, Brownies, Sports team?
At your work
Click here for more information.
Donate while shopping
Do you shop on Amazon?
Did you know if you shop through Amazon Smile, absolutely the same as Amazon, 0.5% of everything you spend is donated to PLUS.
Click here to sign in and then select PLUS Forth Valley and off you shop!
Easyfundraising
Many online retailers donate a % of your spend to a charity of your choice if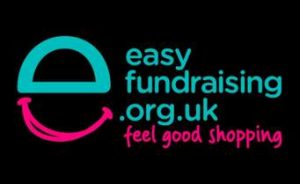 you register with them. The easiest way to keep track of which retailers will donate, is to accept the reminder icon and then every time you go on a relevant site, the reminder will come up and you just click and then a donation will be processed to PLUS.
There are over 4000 retailers including John Lewis, M&S, the major supermarkets, Expedia, AA, RAC amongst so many others.
PLUS has 78 supporters through this at the moment and has raised over £1,300!
Click here to register and choose PLUS Forth Valley as your charity.
Help improve our garden
PLUS has a proactive group of staff who are volunteering their time, energy and creative sparks to help improve our outside space for children and young people with disabilities in the Stirling area.
In 2019 a team started work on improving the outside space at PLUS. There are a few different phases, as and when we have managed to get resource or income to make each change.
So far…..
Enterprise Cars staff came in for a day of volunteering where they began the work to overhaul our space with a lot of weeding, clearing and painting.
The Community payback team came in and worked on levelling the outside space, doing some real heavy work with slabs and improving the layout.
We had volunteers from Stirling University come and paint for us.
Next we had B&Q staff who painted outside (and inside!), built a shed, installed a trampoline and created a sensory walkway for our children and young people to enjoy.
We are so grateful to all the volunteers who helped with the hard work but also to those that donated materials – wood, paint, tools etc.
Our new space has the following for our young people to enjoy this summer, when we can open again:
– a mud kitchen
– an outdoor magnetic board, chalk board and painting screen
– a seated area
– a sensory pathway
– sensory walls
Whats next?
Next is to introduce more opportunities for child led play in the outdoor area. We will require additional cash to help with outdoor equipment and will apply to Trust and Grants for support. However our donate page is still open and live so if you can donate to our outdoor space, please do.
Thank you!
We will keep you updated on our progress.
Current Fundraising Events
The 2.6 Challenge
The 2.6 challenge will take place on 26th April, the day the London Marathon should have been taking place. The goal is to raise £67.6M for charities across the UK in a day – making it the biggest fundraising event raising the most money in a single day. WOW!
If 2.6 million people donated £26 / fundraised £26 they would reach this total.
It is very simple to get involved and we would love all our families, children and young people to get involved.
The idea is to do something around the numbers 2.6 – from running or cycling 2.6 miles to skipping for 26 minutes to reading 26 books to your children … literally anything.
We are going to suggest ideas each day in the lead up on our facebook page and would love others to share ideas of what they are doing. Whatever your age or ability, you can take part.
We are not looking for superheroes – we're looking for stay at home heroes.
Lots of celebrities and sports teams are signing up getting behind this event, making it hugely exciting and turning it into a wonderful community event.
So what do you do?
Choose your #TwoPointSixChallenge
Use the link below to fundraise for PLUS – you can set up your own page if you want to and share with friends and family
We would love 26 families to raise £26 for PLUS but whatever you can fundraise is an amazing help!
Complete your challenge on or around 26th April
And PLEASE, send us pictures or wee videos for us to share.
Alternatively to donate £26, £2.60, £260 or whatever you can, please click here